Trekking - Hiking & Camping Adventures
Mount Abu, the only hill station of the biggest state of India - Rajasthan is worldwide famous for its amazingly cool and pleasant climate, sky high mountains and pure nature ideal for an adventure loving soul
More than 300 square kilometers of reserved subtropical evergreen forest of mount Abu can be explored through 18 major treks, trails and pathways with the permission of forest department. Jeep safari is the best option for those who don't want to trek or hike.
Most popular trekking & hiking destinations in the wildlife sanctuary are known as Craig's path, table rock, shanti shikhar, adesh avdhoot cave and agneshwar. Trekking in the jungle of mount Abu benefits acknowledgement of rare flora & fauna ( orchids, wild roses, sloth bear, leopard, antelope etc. ), rare birds ( green munia, red whiskered bulbul, kingfisher etc. ), magnificent views of jungle, mountains, sunset and sunrise.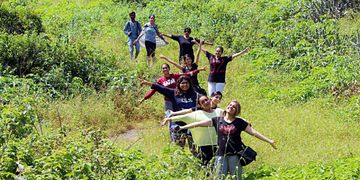 Shanti Shikhar - Peak Of Peace
Named after 'shanti' a jain monk who penance'd here on the top, shanti shikhar is a heavenly hiking trekking destination located t the height of 1300 meters.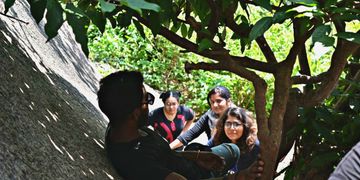 Craigs Path - Craig's Point
During british era in india nature lover ' craig ' explored this stunning trekking trail and view point viewing anadara village, old route, agriculture farms and sunset through verdant valleys & jungle.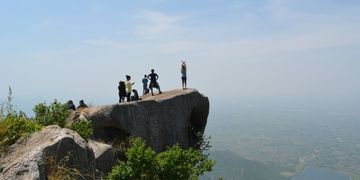 Table Rock - Deep Trek
Highest mountain peak around the town 'table rock' is located at the altitude of 1600 meters. the trail is a bit demanding completely wild through water bodies, shrubs, woods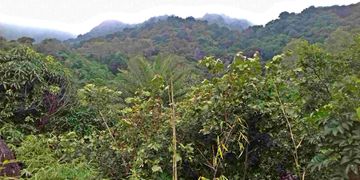 Agneshwar Temple Trek
mythological shiva temple in the deep jungle - agneshwar mahadev temple trek is an up and down one with rare flora .... high chances to see wild animals. the trek ends at 'mount abu adventures campsite - dilwara.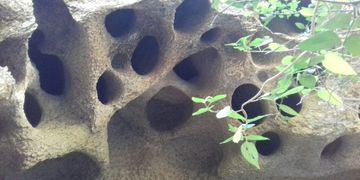 Adesh Cave - Mythic Trek
Adesh - the founder of aghori sect lived in this cave and practiced isolation thus named as adesh cave. the cave is naturally shaped as a room with attached kitchen.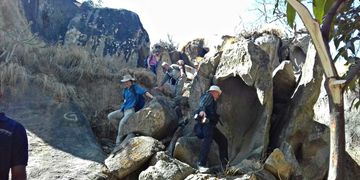 Trevor's Tank - Wildlife Sanctuary
Natue preserver 'trevor' established a water tank for wild animals and birds right in the middle of the forest. at present few crocodiles lives in the tank and feast on carp fishes, monkeys etc.